6 Scary Computer Pranks
After subjecting myself to a barrage of scary computer pranks, I proudly bring you the top 10, in no particular order. I've set up a page that doesn't arouse much suspicion for your use, except that the domain name indicates that this is a prank website. It just sporting got to give your victims a chance to realize they're being pranked.
Be aware that once you'll probably not be able to play pranks from the same site on the same friend anytime soon, so choose wisely! One more very important thing - get your victims to TURN UP THE SOUND! Enjoy!
1. Scary Maze Prank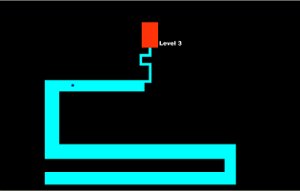 This is the classic of all scary computer pranks. It starts with a maze game in which you navigate the maze with your mouse. Starts with 2 easy to win levels, then it captures your full attention towards the end of the third level. Then it suddenly flashes a picture of a scary face accompanied by a horrifying shriek. Click on one of the maze pictures above to play the game.
You can pester your victim to play or you can play the scary maze game while they watch. Make sure you turn the volume up. It helps to practice to anticipate when the shriek will come so you'll be able to laugh when your victim freaks out. The downside is that you won't be able to see your victims scream in fright if they're using their computers at home.
2. Satanic Messages in Music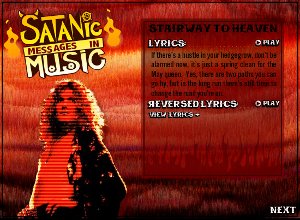 I'm sure you've heard about how some music played backwards contains satanic verses? Got a friend who's into paranormal stuff like this? Get them to check out a catalog of songs that contain this phenomena. Kinda scary as it lulls you into a sense of security without scaring you for the first few songs.
3. Fire Safety with Ready Freddy the Fire Teddy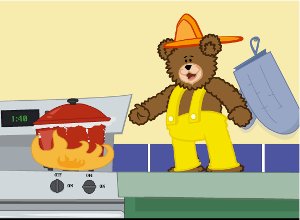 This scary computer prank is disguised as an interactive fire safety game targeted at little kids. While there is a special place in hell for people who like to scare little kids and see them cry, I included this prank because you can prank parents who might want to review this ;). Best watched in a group.
4. Color Deficiency Test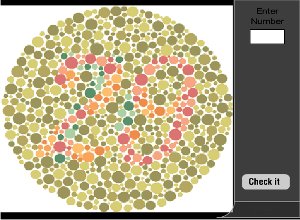 This is a great prank to pull off on a person who's worried about having eye problems, particularly color blindness. Heck, it'll work on just about everyone because it starts with a fairly legitimate color-blind test and ends with a screamer.
5. Annoy The Hindu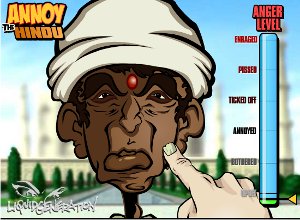 So you have a friend who loves poking red dots on foreheads. Or someone who just loves irritating Hindus. Send them this prank and cure them of their compulsion.
6. White Christmas Game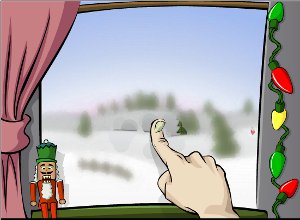 It's the Christmas season, so it's time to spread some Christmas cheer/fear! Have fun helping your friends discover the secret of the season (or at least the secret of this "game").
Mar 29, 18 05:06 PM

I have high functioning autism, and an aide has to follow me around to my classes to make sure I'm not late. Not only does this essentially guarantee that

Mar 29, 18 05:06 PM

I told my mum that i am going to gym and my mum said OK but my annoying sister sneaked me by telling my mum that I can't go out with my friends. So how

Mar 29, 18 05:03 PM

This prank was funny and I played it on my mom. LOL ;) Materials: Sharpie Toilet Paper Roll Victim Steps: 1. Take the toilet paper roll and sharpie
---
Return from Scary Computer Pranks to Computer Pranks
Return to Scary Pranks
Return Home to Prank Ideas Central
---
Share your prank, or ask a question
If you have...

1. played a funny prank on someone and want to share it or
2. have a great prank idea or
3. want more details of a prank,
submit story/idea/question here! It's real easy to do - just fill up the form below and upload any pictures if you want to, and you're done!
What Other Visitors Have Said
Click below to see contributions from other visitors to this page...

Ransomware prank Not rated yet
Hey Check out the online ransomware prank. It involves navigating to the prank webiste and going to Fullscreen mode by clicking F11. The "victim" then …