Middle School Pranks: 7 prank ideas you to try in middle school.
So you're in middle school, and itching to play some middle school pranks on your unsuspecting victims. Try these 7 on your them and see what happens.
1. Broken TV
Okay, so it's time to watch another boring video in class. Switch the channel on the TV with the Covert Clicker in this school prank. You can easily change the channel, mute the TV, or just turn the TV off! Randomly do it every minute or so to avoid suspicion that someone is controlling the action with a remote.
2. There's a Test?
You'll probably need a bit of help from a friend in the same class as you and your victim for this middle school prank idea to work. Just casually ask your victim if he or she is prepared for the test later today in the same class that both of you go to. If your victim doesn't believe you, give your best incredulous face and then confirm it with your friend that there is a test later in the day. Enjoy as your victim freaks out.
3. Bloody Foam Rocks
Make a scene in geology class with 'bloodied' foam rocks. Buy some foam rocks from a novelty store. Get some red food coloring from a store and mix it up with some water, then store it in a tiny pack or bottle that you can carry. On the day of the prank, dip the foam rock in 'blood', then toss it at your victim. Be sure to aim for your victim's head. Imagine the panic that will ensue when everyone thinks your victim is injured.
4. Stuck Change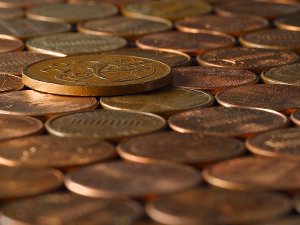 In this middle school prank, get a few loose pennies and superglue them to the ground during break or in between classes. You'd be surprised how many people will try to pick them up.
5. Crickets Chirping in the Ceiling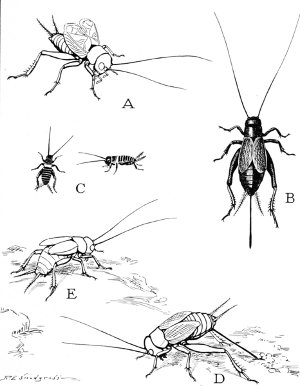 Add some cricket chirping in your school ceiling! For this middle school prank, purchase crickets from your local pet store. You can usually get them rather cheap as feed for other types of pets. Do make sure your crickets are alive though.
On the day of the prank, excuse yourself for a toilet break during class. When you're in the toilet, lift the ceiling tile off (if it's a dropped ceiling), then release your crickets there. Otherwise, release them at a nearby air-conditioning vent if your school has a central heating/cooling system. Your crickets will likely spread out through the ceiling or vents and will be heard by many people, eventually.
6. Stained Coin Edge
Use a dark pencil for this middle school trick. Pencil with grades 2B or above that stain easily will do well. Color in the edge of a coin along the circumference. Then ask your friend to play a hand eye coordination game. Say that you bet he or she can't roll the coin from the forehead down to the chin in a straight line. Bet with them that if they can do so reasonably well, you'll let him or her keep the coin. At the end of it, of course, you can let your victim keep both the coin and the line on his or her face!
7. Bag Flip
You'll be turning your victim's bag (or pencil case, if it's the cloth bag type) inside out in this middle school prank. First thing you'll need to do is divert your victim away from his or her bag. You can do that by getting a few of your friends to distract your victim through conversation, or you can try one of our other pranks to distract your friend away (slipping in a laxative to his or her drink comes to mind). Quickly empty the contents of the bag, then turn it inside-out. Restock the bag with the original items, then zip it up and put it back to its original place.
Dec 18, 18 02:03 PM

My sister has a PC, and frequently changes her desktop background. So, I change her desktop photo to one that she would never use, or one that she hasn't

Dec 18, 18 02:03 PM

I grabbed a pencil that my sister uses, and put clear nail polish on it. What this does is restrict the lead so that it can't write!

Dec 18, 18 02:02 PM

Put rainbow food dye on the toothbrush then you cover it with a bit of toothpaste wait until your target goes and brushes their teeth...
---
Return from Middle School Pranks to School Pranks
Return Home to Prank Ideas Central
---
Share your prank, or ask a question
If you have...

1. played a funny prank on someone and want to share it or
2. have a great prank idea or
3. want more details of a prank,
submit story/idea/question here! It's real easy to do - just fill up the form below and upload any pictures if you want to, and you're done!
What Other Visitors Have Said
Click below to see contributions from other visitors to this page...