Five 21st Birthday Gag Gifts and Prank Ideas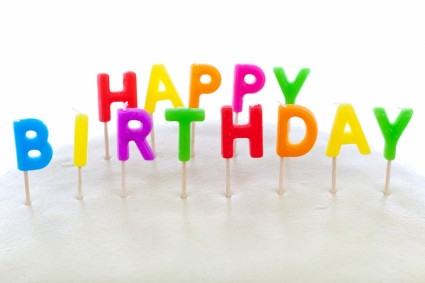 Your friend just turned 21 (just in time for his or her series of 21st birthday gag gifts)!! Time to bring out the booze and celebrate!! Why? You're a full-fledged adult that's why! Alright, calm down, before you jump around for joy, allow your friends to have some fun with you too eh? So in this article, here's a few ideas you could use for the oh-so-special new adult.
The Fake Gift
So what happens in this birthday gag is that if you and the birthday boy/girl happen to decide on a quiet dinner/ get together, this plan would work perfectly. Just like the title suggests, you'll need to plan two gifts beforehand—the real gift and a fake one. If you know what the person likes or dislikes, this birthday prank will work even better!
So let's say for this 21st birthday gag gift, " Jack" dislikes sweets but likes coffee. Get him a bag of candy but also get the finest coffee beans you can buy. Then at the beginning of the dinner, hand " Jack" the bag of sweets. Be sure to act as nonchalant and natural as you can about it (Oh and it might be kind of funny to take a picture of his reaction for later). Of course, it's wise to make sure that "Jack" can take jokes well; it wouldn't be nice to ruin someone's birthday party altogether.
So what happens after dinner is, you guessed it, you rip out the actual gift and the camera (take a second picture quickly!). So you both can laugh about it later with the before and after shots. Have Fun with this special 21st birthday bag gift!
Shot Glass with holes
First, make sure that you have a designated driver to ensure that the birthday person gets home safe and sound. Alright, so this 21st birthday gag gift works like the name suggests, you give the birthday boy/girl a shot glass with holes in it (drilled in). Be sure to make the holes as small as possible, if they do find the holes just play innocent and blame the company for making crappy glasses (haha, joking).
Well, this 21st birthday gag gift won't work very well if the person gets their hands on the glass. So don't give the gift directly to him or her. Casually slip the holy glass to the bartender and request for him or her to serve several shots in normal glasses prior. 
When your mate is a little tipsy, signal to the bartender that you're then ready the hole-filled shot glass to be lined up with the other regular shot glasses. Line the shot glasses in a row and place the hole filled one in the center. Keep the shots coming and see how long it would take for him or her to notice, if at all.
Video Joke
Be sure to have a designated driver to ensure that the birthday person gets home safe and sound, or you could offer your services as well (either way, be safe).
What better 21st Birthday Gag Gift to give a friend but to make a memorable video of the party? Well, this is a video of the party before the actual birthday celebration. This prank would work best if you know the person would do stupid but funny things under the influence of alcohol, and if your friend is popular.
At the start of the party, take a video of the party's surroundings (as a before shot). Be sure to pay extra attention to the birthday boy/girl, while making sure that everyone else keeps drinking. After about an hour or so of drinking, film what's happening in the room again.
It's not much of a prank, but it would make a funny birthday gift the next day especially if people at the drinking fest made fools out of themselves. Edit the footage and put it in a DVD and give it to the birthday boy/girl. Not only would this be a thoughtful and creative 21st birthday gag gift, it would bring about some laughter as well. Don't go too crazy! (p.s. it would help if you didn't have anything to drink while filming)
Booking Cancellations
What could be worse than having a reservation in restaurant? Well, having your reservations canceled on your BIRTHDAY!! That's what. This 21st birthday gag gift idea could also fall under prank calls as well, be sure that your friend won't get too worked up over the phone call though.
Impersonate the manager of the restaurant, and tell them in the nicest way possible that you will be canceling their reservations and ask them if they would like to reschedule. Expect the birthday boy or girl to get audibly upset, so keep your cool and pretend for a little while longer. You can tell them that it's restaurant policy to accommodate richer clients over others. After about 10 minutes or more depending on the person's reaction, drop your act and come clean and say that it was a joke. Of course, you would have recorded the entire conversation, and given a copy to your friend.
Missed 21st Birthday Party Gag as a Gift
So this 21st birthday gag gifts idea also feels more like a prank than a gifting idea. It might be slightly hurtful, so be wary of using it. Make sure that the birthday girl/guy is aware that you are throwing a party for them and get them all psyched up for the event and mention that a lot of people are showing up. 
At the venue, set up the place in a way that seems like a party had just finished. Be sure to get one or two people to appear as if they're "cleaning" up the place when the birthday boy/girl arrives. It'll be shocking when your mate arrives at the "end" of a party.
Explain to the birthday person that the party was already over and thought that you had mentioned an earlier time. Say that you had to clear out the place now because the booking was only for a certain amount of time. After about 10 seconds or so, make sure the guests pop out and yell surprise at the birthday boy/girl. Then the party can commence. Have fun with this last 21st birthday gag gifts idea!
Dec 18, 18 02:03 PM

My sister has a PC, and frequently changes her desktop background. So, I change her desktop photo to one that she would never use, or one that she hasn't

Dec 18, 18 02:03 PM

I grabbed a pencil that my sister uses, and put clear nail polish on it. What this does is restrict the lead so that it can't write!

Dec 18, 18 02:02 PM

Put rainbow food dye on the toothbrush then you cover it with a bit of toothpaste wait until your target goes and brushes their teeth...
---
Return from 21st Birthday Gag Gifts to Birthday Pranks
Return Home to Prank Ideas Central
---
Share your prank, or ask a question
If you have...

1. played a funny prank on someone and want to share it or
2. have a great prank idea or
3. want more details of a prank,
submit story/idea/question here! It's real easy to do - just fill up the form below and upload any pictures if you want to, and you're done!